Every lady shopper craves to get a good deal for every item she purchases – especially when it comes to beauty products! In this article, we will provide the makeup lovers with some useful tips to remember before going for a shopping in Sephora.
1. Be a member of the Beauty Insider Program The Beauty Insider Program is available to all loyal customers of Sephora. You can earn points from your purchases and get rewards once you redeem them. You may be given VIP access to sales and access to newly released beauty products. You may also receive birthday presents. The good news is that, the Beauty Insider points you collected will not expire, so you don't have to worry on redeeming them before a specific date.
2. Go for samples Some Sephora stores are offering samples of their products. Feel free to ask for a sample of that Caudalie Premier Cru The Cream ($158) that you always want to have! For online shoppers, you can also avail three free samples once you purchased an item. This may not be a good deal, but nevertheless, it's still free.
3. Keep those receipts Make sure not to throw your receipt and the original packaging after purchase, as you can still return the items within 60 days after buying it. It's worth it especially if you're not sure if you'll be happy with whatever products you have just bought.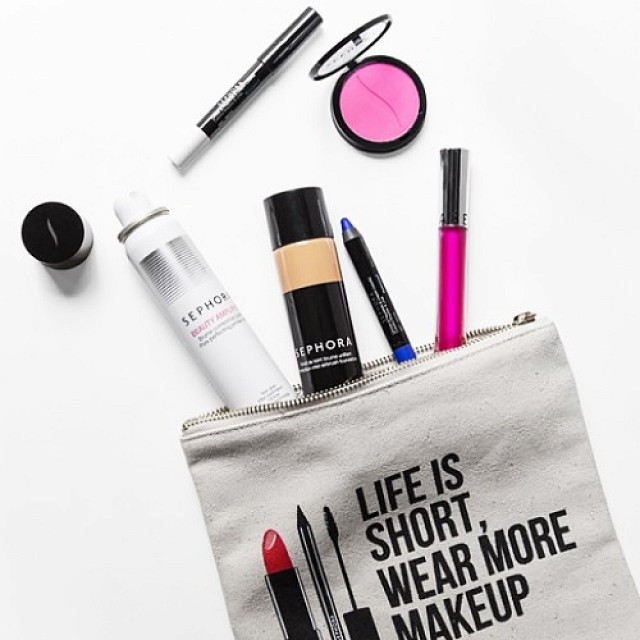 4. Check online for best deals The Beauty Deals page of Sephora provides you information about their products on sale, fragrance deals and the free samples they are offering. It won't harm you to check first before hitting up Sephora.
5. Look for Hidden In-Store Sales You may not know but, Sephora stores have regular sales, though they don't post signages for those most of the times. You may usually find them at the end of the aisles and on the corner parts of the store. They are usually travel-sized and offered at lower prices.