Amber Rose shares some of the daring photos on her Instagram account, check out below as the 32-year-old goes bold on a pool table.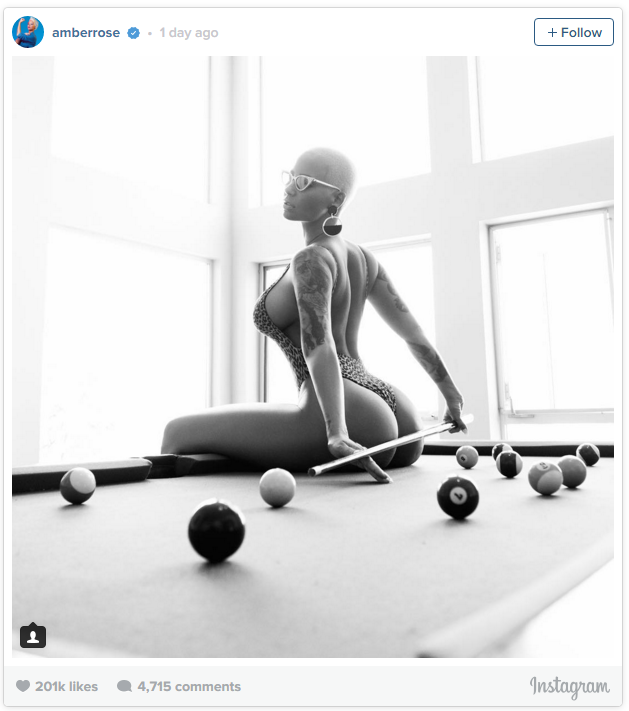 In her shared images, she can be seen sitting seductively on the pool table wearing a leopard print revealing ensemble.
On the next one, the picture shows Amber licking the shaft of the cue, as she lies down on her back.
The third one comes with her placing the cue between her legs.
For more, watch Sister Code's official trailer below as it features Amber Rose Movie in HD: