Chrissy Teigen has put up the spirit of Halloween on the "FABLife's" episode last Friday, as she appeared and impersonated the famous chef Guy Fieri. Wearing a spiky blonde wig, a flame-patterned button-up shirt and a pair of sunglasses, you wouldn't be able to imagine that she is the same person who just recently appeared on the Sports Illustrated's cover. The 29-year-old FABLife host totally leave her sexy look and went on for a new one.
On the same episode, the hosts including Tyra Banks, Leah Ashley, Joe Zee, Lauren Makk and Teigen were able to meet their kiddie versions. They even posed for a picture with their cute mini-mes.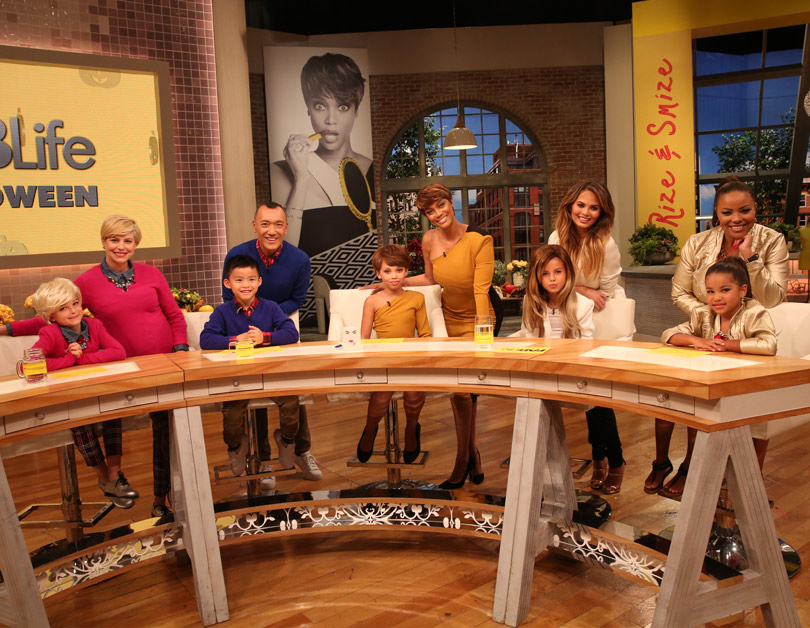 It can be remembered that Teigen is not the first one to dress up as Guy Fieri for Halloween. Back in 2011, Chef Mario Batali also wore the same costume for the The Chew's episode, and in 2013, Rocco DiSpirito made a split impersonation of Fieri and Giada de Laurientiis on New York Live.
The past few weeks had been very exciting for Teigen. The Twitter personality and supermodel just recently announced that she is expecting her first child with her husband, John Legend. On an episode of "FABLife" back in September, Chrissy talked about how difficult it is for her to conceive a child.