In this season, Diesel advertise in the modern way which includes using Tinder, Grindr, Pornhub, and YouPorn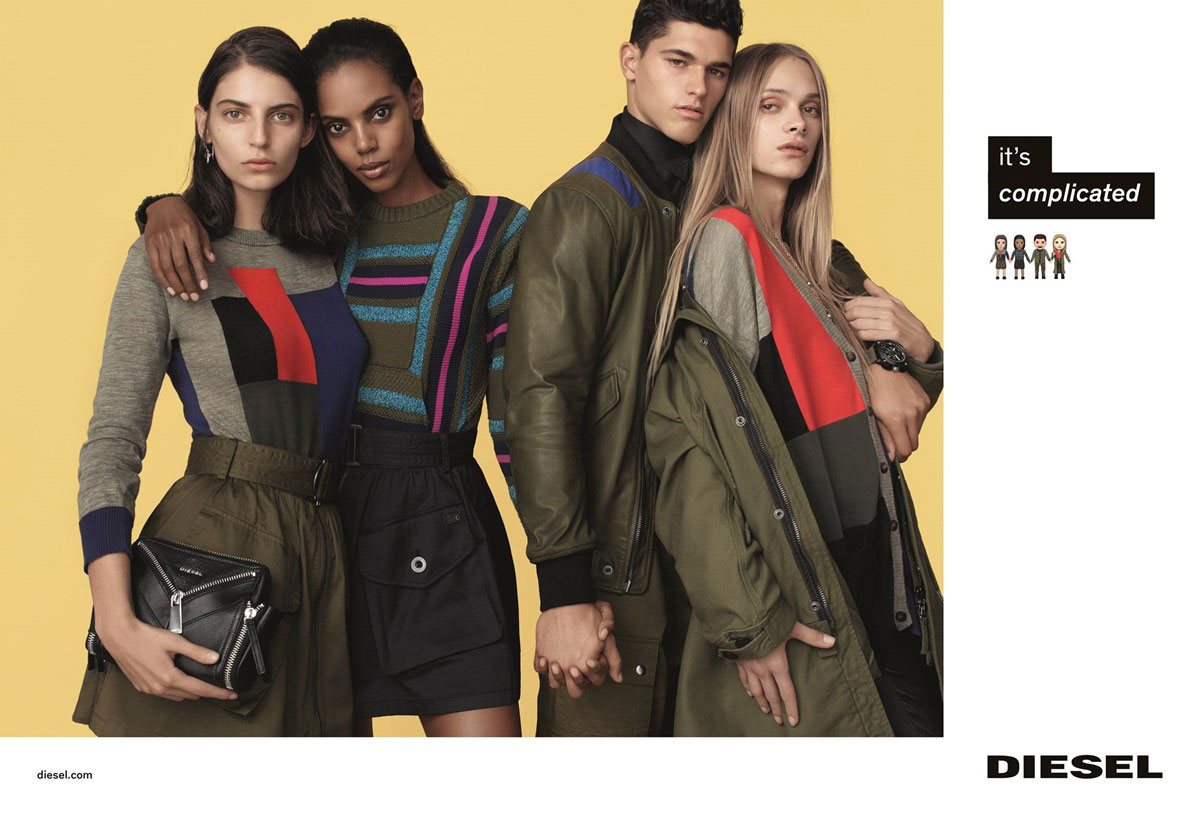 Diesel has been a brand known to have always played against the rules, and as a result, they have been involved in some campaigns over the last two decades with interesting advertising.
The Italian denim brand has hired director Nicola Formichetti in order to bring back its relevance in the market, as it was then the idea of Formichetti to purposely communicate the brand using Emojis Diesel. To check out the video, click here.
It was featured in the modern way, and also wants to involve the brand to where most customers go nowadays. It was then, the director will take it to the next level for Spring/Summer 2016.
As stated by Formichetti,
"We all go on websites like Pornhub, you know? So before you start jerking off maybe you can stop and look at our new pants and shoes"
She added,
"What we see in advertisements is just selling fake dreams, fake things, this impossible beauty. I think we have to be honest. Yeah, this is an ad, we're selling shoes. But it's in an interesting way."