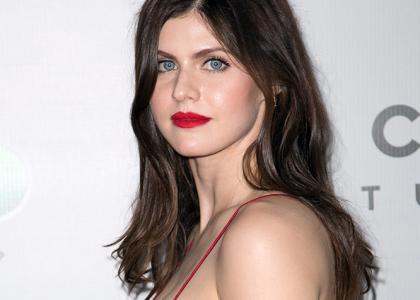 Indeed, our very own talented actress Alexandria Daddario has won the leading lady role for the new Baywatch movie having Johnson excitedly announce the winner  on his Instagram page last Wednesday, Nov 18 saying,

"IT'S OFFICIAL: Want to welcome the  talented and gorgeous @alexannadaddario to the cast of #BAYWATCH for the role of Summer."

With this, the successful actress will play the role as a love interest for Zac Efron's character, as well as re-team with her San Andreas co-star named Dwayne "The Rock" Johnson for the much-appreciated film that occurred and eventually became a hit in 1990s TV series.

Alexandra Daddario beat other actresses such as Nina Dobrev, Alexandra Shipp, and Ashley Benson for the role Summer whom she was also appeared in Texas Chainsaw 3D 2013 and Percy Jackson films.

As Johnson stated,

"Alex is a one of kind woman (I know from experience) and can't wait for you guys to see her own the role," he  added. "The female roles of #BAYWATCH have become extremely hot properties around Hollywood and as promised, the quality women we'll cast are stepping into these roles to have fun and make them iconic for the world to enjoy."

"The #BaywatchFamily so far consists of a tatted up bald guy named Rock, the cool, yet extremely unattractive Zac Efron, the talented and gorgeous Alexandra Daddario… and some big casting announcements coming soon. And juuuuust wait til you guys see who we cast for the iconic role of CJ Parker…"

Get ready, for the reported R-rated film will start the shoot by next year!