Sofia Vergara and Joe Manganiello are back after their honeymoon in L.A. in which they arrive on Monday, Nov. 30.
The newly wed couple fly off to the exclusive Parrot Cay Resort which is located in Turks and Caicos followed by Palm Beach, Fla., nuptials on Nov. 22 as stated by a source in Us saying,
"They had an incredible time!"
In their romantic wedding, they had over 400 guests. Apparently, they had an amazing alone time as well in which the bride posted photos of their special getaway.
As Maganiello, on the other hand, posted their selfie with the caption,
"I cannot thank @RealRobertEarl enough for the best vacation of mu life! #ParrotCay!"
The following is the bride post stating,
"We will never forget this place #parrotcaybycomo @realrobertearl"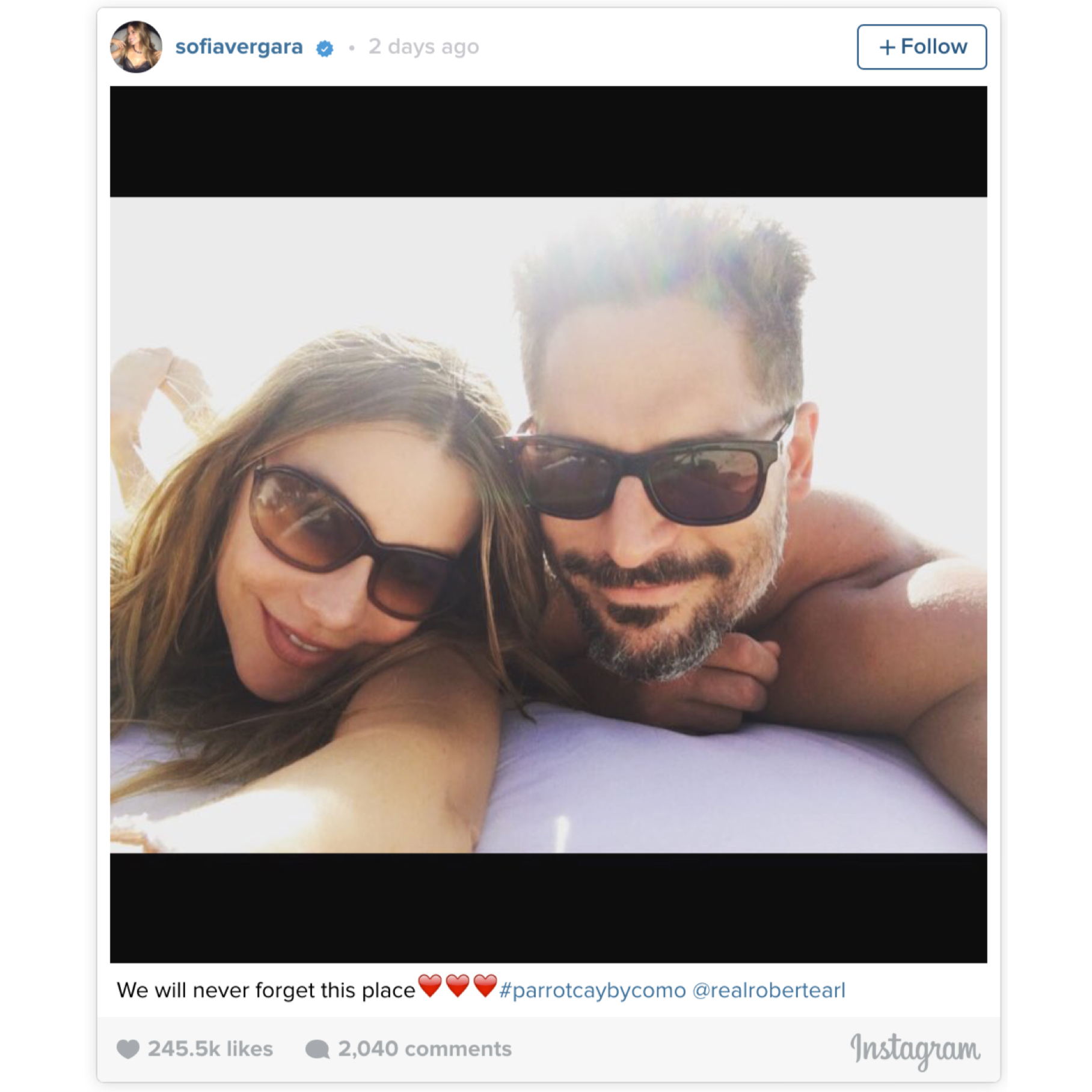 Along with her second photo showing off her legs in a beautiful background,
"Honeymoon."