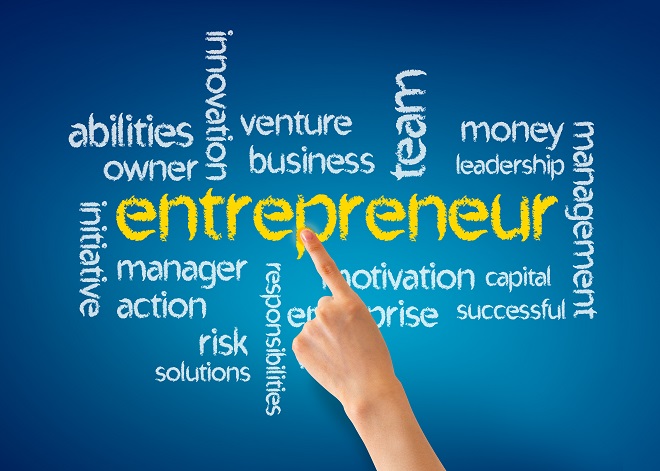 We spoke to Philip Keezer, CEO of Playster and asked him about the risks entrepreneurs face when setting up a new business, how to run a successful business and characteristics of successful entrepreneurs, Mr Keezer gave us valuable advice that we wanted to share with BoldFame Comunity;
What risks entrepreneurs face when setting up a new business:
There are a number of risks that are faced by all businesses when they are first set up. Market conditions can change very quickly. If entrepreneurs are using their own savings to start a business, there is a huge personal financial risk if the business does not succeed, lots of stress and emotions get involved when trying to make the right entrepreneurial decisions. If you have no previous experience of running a business, then you may find it difficult to deal with the day to day running of the business. Even if you hire a manager and other employees, you will still need to oversee what they are doing, and all of the important decisions will still be down to you in the long run. Philip Keezer told us that no business is set to fail if the proper research and investigations were done prior to start and if finances are carefully monitored to keep track of business progress growth and to keep cost low while increasing profit.
How To Run A Successful Business
Despite the fact that there are risks to be faced, successful new businesses are started every day. Philip Keezer said that a unique business idea along with putting together a solid business plan is a good place to start. This will allow entrepreneurs to consider all the risks they might face, and how they can reduce these risks. Carrying out market research is a vital part of any good business plan. This will give entrepreneurs a good insight into what competitors are doing, and what works for them and what doesn't. This research will also give the new startups a good indication if there is a gap in the market for the products or services that they plan to offer. A good business plan will also make it easier to attract investors. Mr Keezer said that once you have your business plan in place, everything else can lead on from there. One of the most important things you can do to make your business a success is to ensure that you stay on top of your finances, especially in the early days. You need to know exactly how much money you have coming in and going out so that you can track whether you are meeting your financial goals. Another important aspect to consider is whether you are going to hire any staff. If so, then you will want to hire competent, reliable employees who you can trust and strike up a good working relationship with. as Mr Jack Ma, Chairman of Alibaba Group said: "It's customers No. 1, employees, two, and shareholders, three. It's the customer who pay us the money, it's the employees who drive the vision, and it's the shareholders who when the [financial] crisis comes, these people ran away. My customers and my people stayed."
What Are The Qualities Of An Entrepreneur
There are several characteristics that can help entrepreneurs make their business a success Philip Keezer said. Although many people dream of starting up their own business, there are only a few that actually turn this dream into a reality, and almost all of them will have the following characteristics:
Disciplined
Working for yourself requires a great deal of discipline. You will not have anyone standing over you telling you to get the work done, you will have to do everything under your own initiative. Being able to motivate yourself when things are not going as you would have hoped is incredibly important.
Confident
Confidence plays a huge role in running your own business. You need to have the confidence in the first place to actually take the step of starting your business, and also confidence in the product that you are offering. You may find that people question the decisions you are making, and you need to be able to stand up for what you think is right.
Determined
Things do not always go smoothly in the early days of a business, which means you need to be determined to make your business a success rather than giving up at the first hurdle. Determination will also see you through all the obstacles that you face as you continue to grow your business.
Competitive
You need to have a competitive streak as this will give you the edge that you need over the competition. You need to keep an eye on what your competition is doing at all times, and then see what you can do better than they are in order to attract more customers.
Passionate
The most successful businesses are the ones that are started by entrepreneurs that have a real passion for what it is that they do. This passion can help to carry you through if things start to get tough. It can also shine through to your customers which gives them confidence in you and the service that you are offering.