Check out below as we turn our eyes on Danish designer Astrid Andersen's FW16 Collection!
As the collection emphasize the visionary's trademark luxe-meets-street aesthetic, Andersern came about the personal line as 'all about intuition.'
The couture line of furs of Anersern will then debut this month in Paris, as it was mainly focused on its fabrics from technical fine-gage polyamide, silky quilted nylons, thick wools, and fur. Century old UK mill Linton Tweeds is responsible for the construction of the collection that had merged with contemporary menswear and conventional fabrics.
Astrid's work was indeed known for her capability to assert a touch of traditional notions of alpha male masculinity with a femme-tinged flare. However, this season seems to be distinctive as the FW16 collection came with a form of all-gray woolen tracksuits with zipper-ornamented overalls, notch-lapel overcoats, and popper pockets.
As to compare to her previous collections, the work Astrid produces indeed highlights a daring aesthetic exercises that was redefined sportswear.
For more, check out the techno-fueled catwalk soundtrip which is punishing during the show here.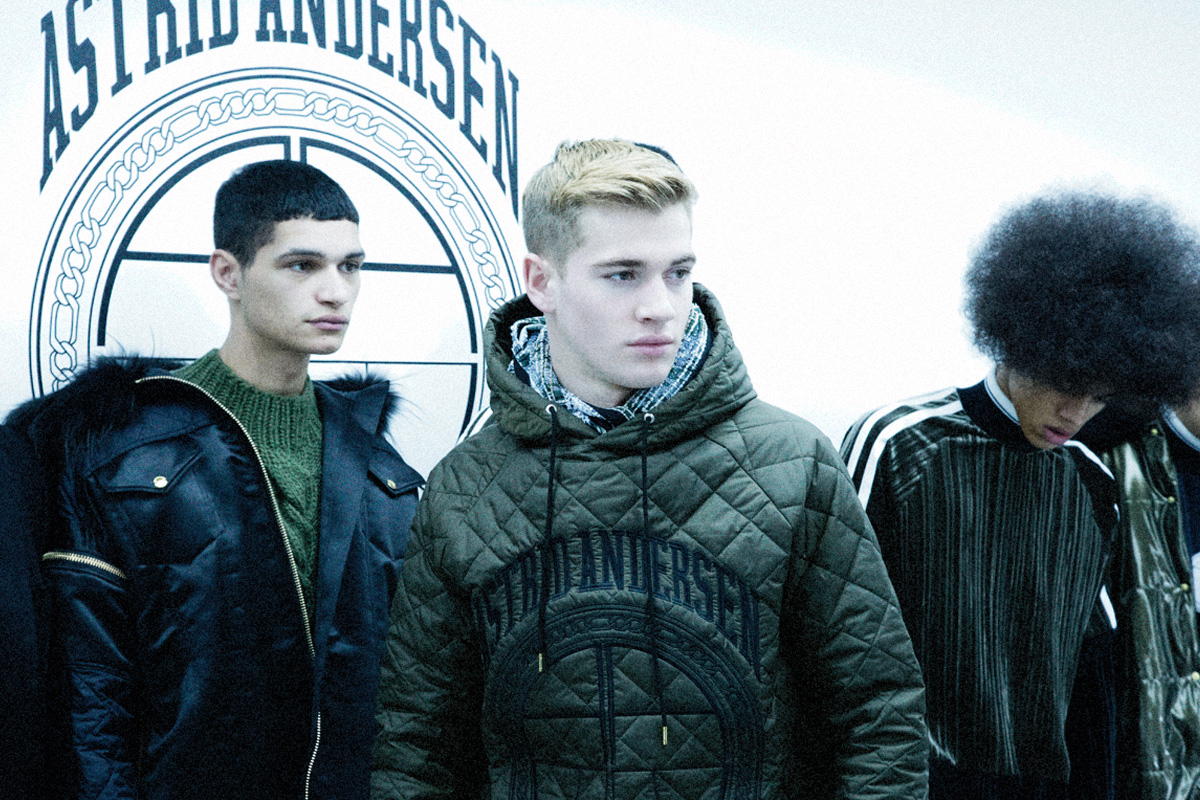 The soundtrack was produced by a collaboration with wizard Brodinski, a French electronic DJ/producer in the Red bull Catwalk Studio.