Do you like listening to audiobooks? If so, then you absolutely need to know about the brand new subscription service that's on a mission to revolutionize how you access audiobooks. It's called Playster and it's the only truly unlimited audiobook platform on the market.
Unlike its competitors, Playster offers members unlimited access to 100,000+ premium titles for just $14.95 per month. Unlimited romance. Unlimited thrillers. Unlimited New York Times Best Sellers. Basically, unlimited everything. Whether you're a casual listener or enjoy binge listening to your favorite series, you'll want to give Playster a try.
Rival services like Scribd used to offer unlimited access to audiobooks, but in August 2015, the popular platform made a major change to its business model and left many users seriously unhappy. After looking at its bottom line, Scribd decided to abandon its unlimited model, replacing it with a credit system. Why? The move was meant to save the company money by disincentivizing speed readers (or listeners, in this case) from consuming large amounts of audiobooks each month.
Meanwhile, other popular services like Audible may appear to offer unlimited access upon first glance, but in reality, their monthly membership fee only grants members access to one audiobook. Basically, you can sample as many titles as you like, but unless you want to pay extra, you can only choose one audiobook to listen to in full each month.
Playster, on the other hand, is placing audiobook lovers' needs at the forefront and offering unrivaled unlimited access to its full library, which is packed with releases from the world's biggest publishers, as well as indie publishers. That kind of freedom and convenience is truly unparalleled and makes Playster stand out above the rest.
Just imagine: For only $14.95 per month (which is likely what you're already spending with the other guys) you can enjoy the freedom to discover new authors and genres, risk-free, and change your mind as often as you like. Instead of trying to decide if you want to spend money or precious credits on an audiobook based on a short sample, you can simply start listening to it in full. If it turns out you don't like it, you can pick another audiobook… or ten.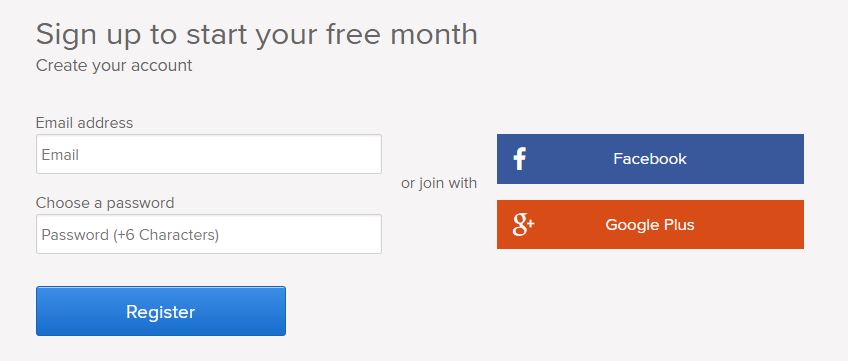 We signed up for their free 30-day trial to see if the service delivers on its promise and we were not disappointed. We really were able to listen to as many audiobooks as we wanted and we didn't have to pay anything.
Now that we've used both the Playster app and the web version of Playster for a couple of weeks, some of our favorite features include:
The ability to download audiobooks for offline listening with the click of a button

The ability to speed up audio for faster listening

The ability to create our very own playlists in just a couple of steps

The ability to share our favorite finds with friends through social media
You can try Playster free fore 30 days by visiting the following link: https://www.playster.com/audiobooks