A new reality show called Dash Dolls is here! You have probably knew the reality show Keeping Up With the Kardashians. Well then, take a look of the newest spin off Dash Dolls in which the Kardashian's family Dash Stores involving a lot of employees.

Let me introduce you one, Melody "Mel" Rae Kandil is one of the employees that will feature on the new show. She is considered as a sales representative. In contrary, she desires to be a model. As the time she doesn't have a shift, she takes modeling on a new level; Thus, model is her passion, she takes it real seriously. And yes, indeed she experienced modeling for Sports Illustrated magazine having her resume huge as stated on her Instagram!
As Kandil, Kourtney, Kim, Khloe, and other Kardashians has faced her random, or even a fair shair of various rumors which include her relationship with Russell Wilson in February, 2015. Worry not, the kind of rumors have passed for it was indeed exposed that the Seattle Seahawks and Ciara are together.

She is a fan of sports. Likewise, one of her posts in Instagram shows her passion as stated below,

"99 Problems QB ain't one #moneylinetees In honor of Football season starting and Yes I can throw % Catch a Football! #Athlete #FootballSeason #Football #NFL #Sports #ILoveIt #MoneLineTees #Smirkin #Fitness #QB #Receiver #PutMeInCoach #Lol MoneyLineTees.com"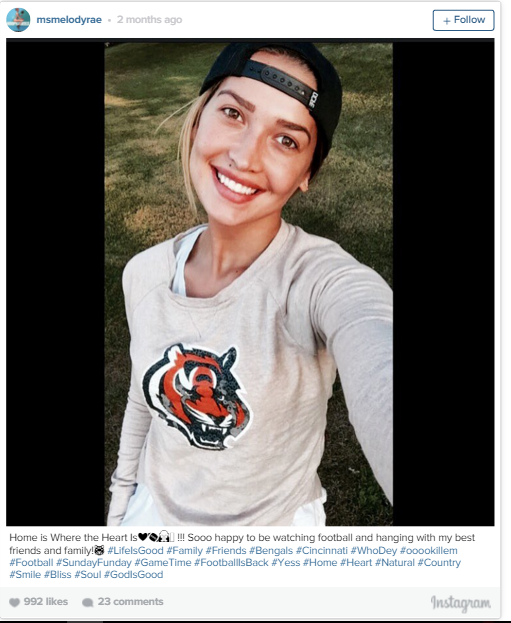 As for more, Kandil has involved to the sports world. Hence, she once received a full basketball scholarship at the Univeristy of Tennesee-Martin. However, she left school to achieve her career full-time. As for her instagram, she as well has shared photos of her favorite team. As the family of the Kardashians are considered competitive, she is a perfect fit.

Learn more about Melody "Mel" Rae Kandil on the Dash Dalls premieres which will occur on September 20, Sunday. In addition, find out more about the other featured stars!