Stina Sanders, is indeed is not just  like any other model, she is one of the realest and most brave woman we'll ever encounter.

The model who is living in London had been successful in her career in terms of posting for FHM and Maxim. Since then, her Instagram apparently is filled with photos of her shoots and other tropical locations.

However, things just got "real" with the model Stina Sanders after finding out about a teen model Essena O'Neill who had recently quit Instagram because of false promotion, she then decided to post photos of her real life in terms of  therapy session, cheap nail polish, facial hair treatment. All of these things instead of those glamorous shots.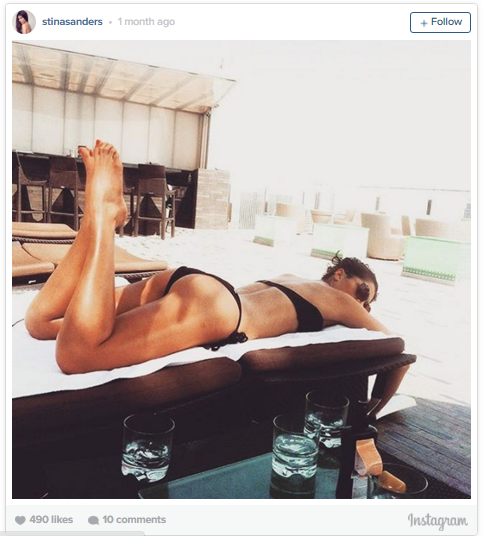 Since then, she had lost her followers which are over 3,000 but is constantly supported by other women.

As she stated in Tab magazine,

"To see a photo of my bowl movements and not me in a bikini must have annoyed a lot of them. It's that kind of 'I didn't sign up for this' attitude. Perhaps my sharing my real life was too much for them. It's interesting to see that real life is not to everyone's taste. Perhaps Instagram is an escapism from reality. I see so many women comparing themselves to other people's images, whether that's the girl down the road or a Victoria's Secret's model. It's just silly. No one is perfect."

She added at The Huffington Post, "People don't want to see reality because they see that every day. Plus people want inspiration. It's only human to look at others and want the same, if not better."

Someone like Stina Sanders is definitely is considered an inspiration to teenage girls. We salute you, Stina! You are a true inspiration to all of us.